It's summer 2006. I'm on stage with my rock band, Freefall, and we're playing an outdoor amphitheater in Maine in front of 1,000 screaming teenagers.
It's not lost on me that we're pulling off a minor miracle in the music business.
Even though we're not very good, we're in the middle of a concert tour where we'll play 32 shows in 8 weeks and bring in almost a hundred grand!
Telling this story 16 years later, I realize just how ridiculous it all was. I should have been slaving away at some Wall Street or Microsoft internship like the rest of my Harvard classmates, not playing guitar solos in the middle of Maine. But I've never followed the easy path set out for me. I've always made my own path.
You see, I had always been into music, and in my sophomore year at Harvard, my roommate Sam and I recorded a rock and roll album for fun. But the real fun was performing live, and I wanted to do that too. A lot of it.
"Forget internships, let's go on tour this summer!" I declared.
Our bandmates thought we were nuts. "We can't just tour. We have to have success first. Who's going to book us? And we can't afford it anyway."
With completely unwarranted bravado, I declare, "No! We're going tour and on top of that, it's going to be profitable!"
The guys respond, "How the hell are we going to do that?" I reply, "We're going to find places that have an entertainment budget and an audience and we're going to have them pay us to play. That's how!"
Like a true entrepreneur, I was confident but also clueless as to where we'd find such "venues."
But we found a way.
Some digging led to learning about the American Camping Association Convention, where summer camp directors go to find activities. We set up a table in the expo hall, and we booked 32 gigs paying up to $5,000 each. Next we printed up thousands of T-Shirts and CDs to sell to the merch hungry youngsters, and off we went.
We were on the road, playing show after show, signing autographs, and collecting checks.
But we only spent about an hour a day on the stage. The rest of the summer was spent supporting it all. Logistics. Legal. Insurance. Marketing.
We quickly realized we weren't really musicians. We were running a (profitable) small business.
That summer may have been my first true entrepreneurial success. And I loved it. I discovered rocking a business was even more fun than rocking a set.
After that summer, my music career was over (no loss to the world, trust me), but my love for business was clear!
During and after college I launched a handful of entrepreneurial ventures. I built a dating app called Crimson Cupid that made quite a splash at Harvard (see sidebar). I built an SEO app called Link Emperor that went viral and became a $3mm/year business. And I started an ecommerce consultancy that eventually pivoted to become my current company, Files.com.
That was pretty much my twenties. 10 years in the trenches entrepreneuring, complete with hard-fails, lessons learned, rapid expansion, legal, compliance, logistics, and good old-fashioned trial by fire.
And in now that I'm in my 30s, I'm rocking harder than ever. Files.com has grown up into a real company with 62 (soon to be 110) employees and over 6,000 happy customers. And I've also started investing my money and time in mentoring and supporting other entrepreneurs who've followed similar paths as my own.
Does this story remind you of yourself?
If you have a business with a strong mission and some initial traction, and you're interested in a seed or Series A investor who will contribute time, experience, and money, give me a shout. My goal is to invest about $500K each year (and as much of my time as you need) in entrepreneurs who remind me of myself. I've walked your path and I can help you shave years off your own entrepreneurial growth journey.
If you're serious about this opportunity, download my application and follow the instructions contained within.
Join me on my journey
And if you don't have a business but want to help me improve and streamline the day-to-day functioning of thousands of other businesses, please consider joining my team and me at Files.com. We've built a company that gets of your way and allows you to do your best work.
Looking back
It's fun to think back once in a while to my "rock band" summer. It's the experience that first showed me I was here to be an entrepreneur who enjoyed maximizing opportunities. While other upstart college bands were playing coffee houses and being mostly ignored, we played for 20,000 people, made good money, and had way more fun than everyone who took an office job that summer.
It's about 16 battle tested years later, and I've gone from making our rock band work as a business, to making businesses rock. That's my jam!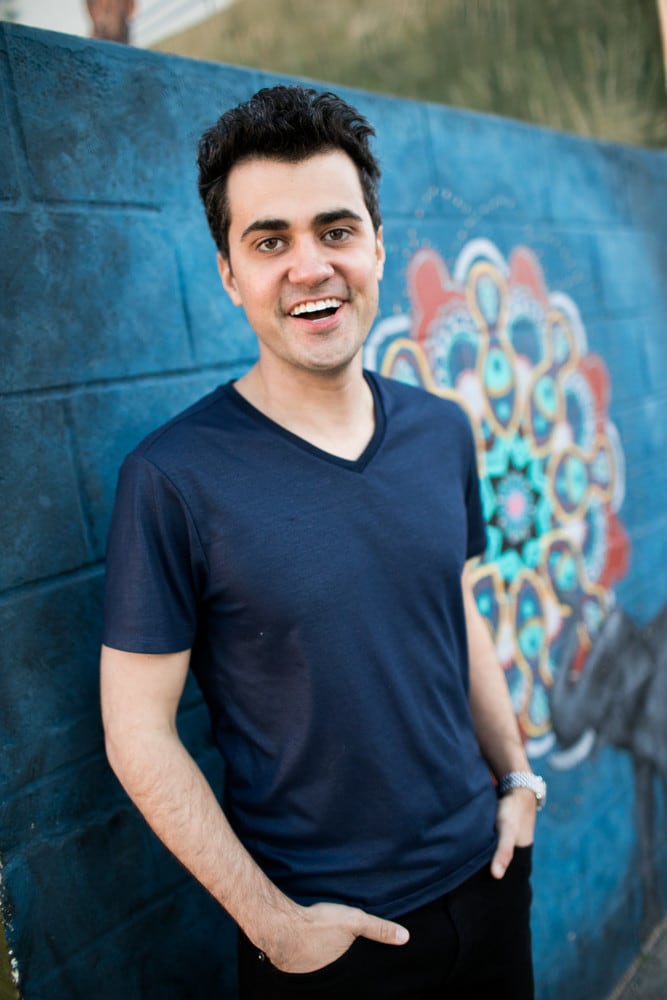 A fun side story
My freshman year in college I launched a website called Crimsoncupid, and it became a campus hit. The school newspaper wrote, "The day has now arrived when a student can locate a potential mate on Thefacebook, judge his or her compatibility on Crimsoncupid… We should all be thankful for these greasings of the wheels of socialization."
Mark Zuckerberg was a student on campus at the same time as me and he said, "I like what you did. We think alike. You should join me on making Thefacebook." I thought his website was a cool app for college students, but I never imagined I'd be messaging my mom on Facebook, so I said "No thanks." Yeah, I called that one wrong! But as an entrepreneur you're going to make mistakes but you have to follow your gut and keep going!
My recommended reads
"Not all readers are leaders, but all leaders are readers." —Harry Truman.
Here are some books I feel have a particularly powerful message that someone who thinks like me might really enjoy.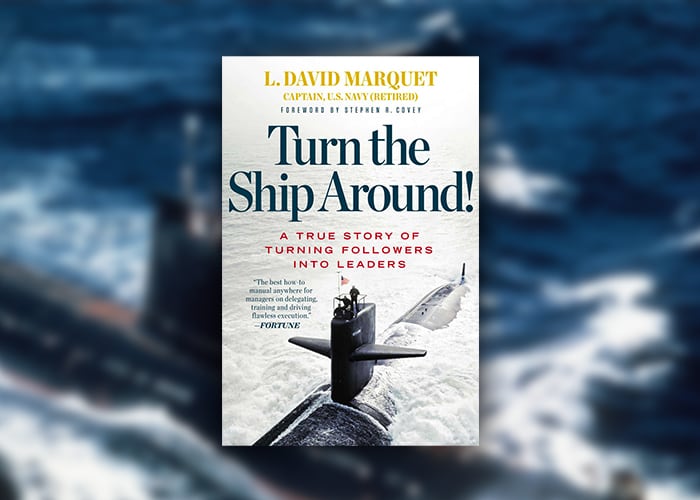 Turn the Ship Around! A True Story of Turning Followers into Leaders
L. David Marquet
In the Navy, ship commanders don't get to choose who works under them. This book is a great reminder that great teams can be built anywhere.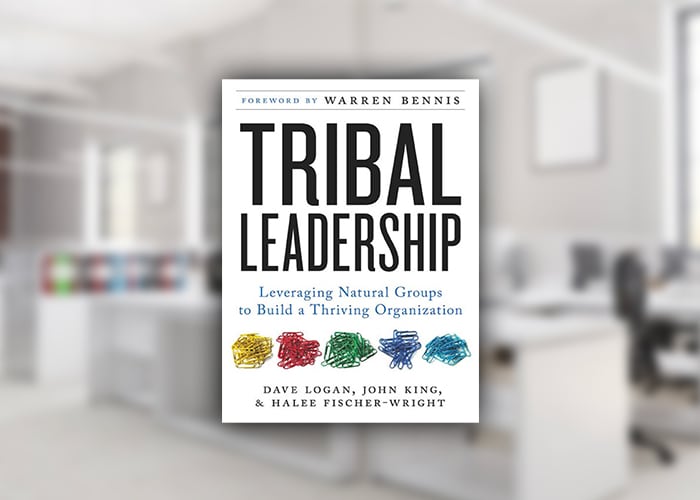 Tribal Leadership: Leveraging Natural Groups to Build a Thriving Organization
Dave Logan, John King, & Halee Fischer-Wright
I've read many books that categorize the hierarchy or stages of organizational culture (such as Reinventing Organizations, and Spiral Dynamics), but I love this book because it approaches the topic without judgement.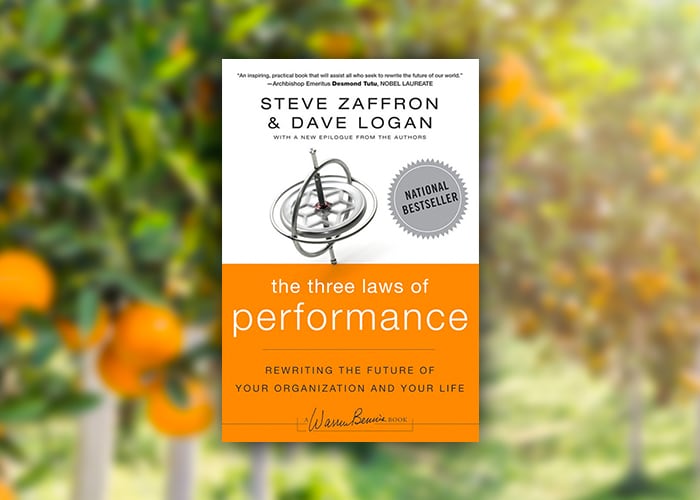 The Three Laws of Performance: Rewriting the Future of Your Organization and Your Life
Steve Zaffron & Dave Logan
Every leader or manager should read this book. It's easy to assume that other people see things the way we see them, and this book helps remind you to always think from the point of view of others.
Be Our Guest: Perfecting the Art of Customer Service
Theodore Kinni
Disney has been extraordinarily successful, and this book opens the kimono on how Disney unites its team around delivering great experiences. I found the distinction of backstage vs on-stage to be particularly powerful and useful in my own companies.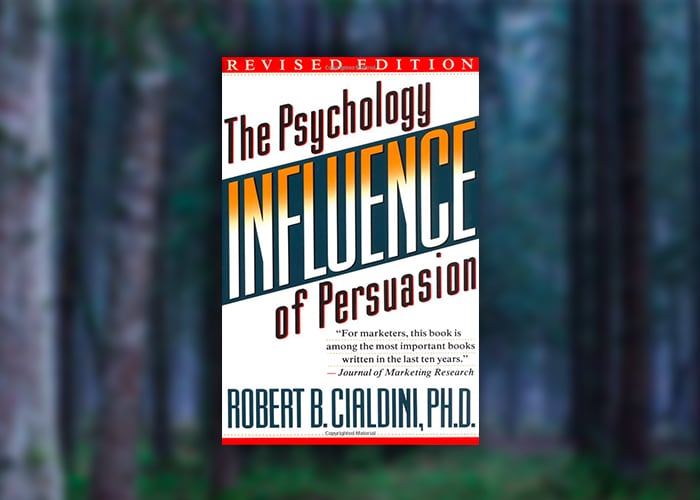 Influence: The Psychology of Persuasion
Robert B. Cialdini
This book was required reading for Psychology 1 at Harvard, and it should be required reading for every marketer or salesperson on the planet. Our brains are interesting things, and they don't always work the way we think they do.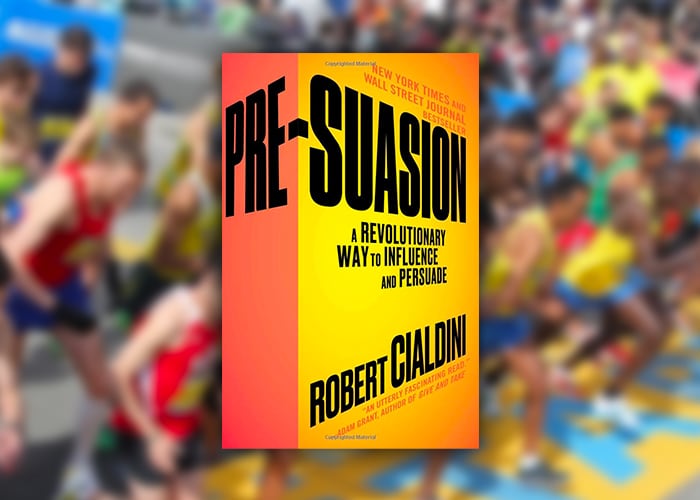 Pre-Suasion: A Revolutionary Way to Influence and Persuade
Robert Cialdini
In this follow-up to Influence, Cialdini blew my mind again by exposing just how much you are influenced by things that happen before an interaction. Pre-Suasion is essential reading for everyone.